Alex Morgan showing-off at the SheBelieves cup, new design for the Camp Nou and more in our recap of this week's top soccer moments. Also, Luis Suarez decided to pay a little visit to Liverpool, Iker Casillas' latest fail, a terrifying job interview with Zlatan and other stories below:
Barcelona is planning a new look for the Camp Nou, and it looks pretty awesome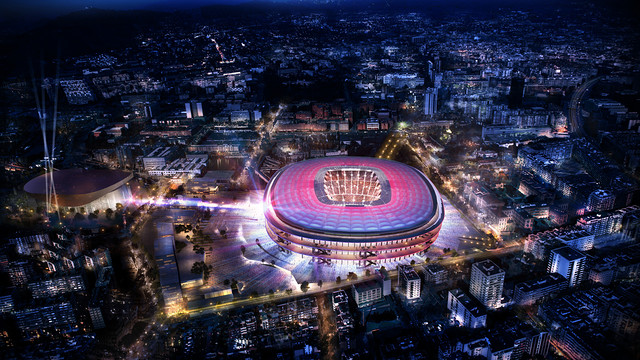 You may feel confident about a job interview, but nothing can prepare you for Zlatan

Alex Morgan won the Golden Ball award at the SheBelieves Cup, and this may help you know why:

Iker Casillas tried to pull a Neuer, and failed terribly
Casillas trying to do a "Neuer" and… #football #fail #Casillas #Porto pic.twitter.com/SPJtyic6RG

— Photos of Football (@photosofootball) March 7, 2016
Luis Suarez visited Liverpool, and even played some FIFA games with Philippe Coutinho
Orlando City fans as are faithful as it gets: 5th largest crowd in the world past weekend

MLS Player of the week: LA Galaxy Mike Magee
ICYMI: @magee18's banner week continued with @MLS Player of the Week honors: https://t.co/BmjWnrTS87https://t.co/KCdFB4H66P

— LA Galaxy (@LAGalaxy) March 9, 2016
Busted! Carlos Vela called in sick for training, but someone caught him at a Chris Brown concert the night before
Sociedad's Carlos Vela has been handed a record fine for calling in-sick to attend a Chris Brown concert in Madrid. pic.twitter.com/7TkUNmlBz8

— TheSportMatrix (@TheSportMatrix) March 10, 2016
Afghanistan and Hummel introduced the first ever women's kit with hijab

Mother's day in the UK, and Memphis Depay played with tribute cleats

This completes our top soccer moments of this week! be sure to check the blog for other features and relevant news!